We help people with their home insurance, auto insurance, renters insurance & more. Our service-oriented insurance agency is owned & operated by my family & customers tell us we make them feel like family.
Company website: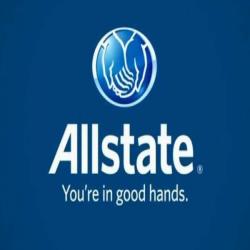 Job Description
Are you looking to start a sales career? We want the highly motivated and convincing job seekers to APPLY TODAY. No matter your sales experience, we'll invest in your success. We understand that it takes time to build your business, to develop the proper skills and understanding. We provide our new agents with on going professional development and support on your path to success.
Looking for a great sales opportunity? Insurance sales agents are in demand. The majority of activity in this role is directed toward the generation of new sales to existing and prospective clients. Success in this role is based on an individuals motivation with a hunger to win. To learn more about our agency and how we can help you reach your financial goals APPLY TODAY!
Job Responsibilities
Meet new business production goals and objectives as established.
Solicits for new business via telephone, networking, and other lead sources.
Develop insurance quotes, makes sales presentations, and closes sales.
Develop ongoing networking relationships with Real Estate Agents, Mortgage Lenders, Title Companies, Auto Dealers, etc.
Cold call, direct email, and perform other lead generation activities
Grow sales revenue by utilizing phone, email and potential client lists
Prospects for new business by following sales leads generated from referrals, networking, marketing, cold-calling, and lead databases
Job Requirements
Possess a genuine willingness to learn, be intuitive and resourceful and be coachable.
Possess an upbeat, positive and enthusiastic attitude.
Be a great self-starter with a sense of urgency.
Proficiency to multi-task, follow-thru and follow-up.
A property & casualty license is preferred but will train good individual.
Must be awesome at opening doors and getting appointments from a cold start.
A terrific presenter and communicator, and a barracuda closer.
Works well with other employees and is a team player with a positive attitude.
Be able to obtain or currently possess a property & casualty insurance license
Ability to obtain or posses an active Life & Health Insurance license
Driven and goal-oriented individual
Ability to tactfully handle stressful and difficult situations
Be capable of handling customer rejection
Previous work experience in sales, marketing, promotions or telemarketing
Bilingual, fluent in both English and Spanish is beneficial.
Adhering to strict FCC rules, please don't apply if you have any felony related to theft, violence, drugs within the past seven years or ANY past convictions concerning violation of the FCC rules.
If you are motivated to succeed and can see yourself in this role, please complete our application. We will follow up with you on the next steps in the interview process.
APPLY HERE
https://dashboard.idealtraits.com/career/SCOTT-SCALES-INSURANCE-AGENCY/14689266540ORG
In : HIRING (JOB LEADS)
Tags:
lafayette 7years insurancejobs indiana