The Susan R Brennan Agency is a premier Allstate Agency located in Westhampton Beach , N.Y. We have achieved numerous awards for excellence. We take our job seriously and tailor client's policies to their needs. Our dedicated staff work incredibly hard to insure that our clients are Completely Satisfied! We only hire the best and most dedicated employees.
Company website: http://agents.allstate.com/susan-brennan-westhampton-beach-ny.html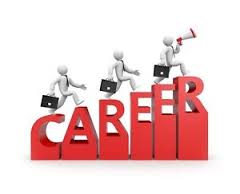 Description
Are you looking to start a sales career? We want the highly motivated and convincing job seekers to APPLY TODAY. No matter your sales experience, we'll invest in your success. We understand that it takes time to build your business, to develop the proper skills and understanding. We provide our new agents with on going professional development and support on your path to success.
We are expanding and have an opening for top performing Sales Representatives to join our award winning sales team. With our insurance agency's extensive customer care work, and our amazing products and services, we are excited with the opportunity to maintain our momentum and continue to gain market share.
As insurance sales representatives continue to drive growth to our locations we never loose sight of our commitment to put "the client" at the center of our attention.
If you are ready to build your insurance sales career in our client oriented, fast paced office, fill out the apply form now so we can contact you to learn more.
Job Responsibilities
Meet new business production goals and objectives as established.
Solicits for new business via telephone, networking, and other lead sources.
Develop insurance quotes, makes sales presentations, and closes sales.
Generating insurance quotes.
Be outstanding at relationship building.
Presents and explains insurance policy options based upon prospective client needs and their personal goals.
Job Requirements
Possess a genuine willingness to learn, be intuitive and resourceful and be coachable.
Create relationships from a cold start.
Be a fantastic presenter.
A property & casualty license is preferred but will train good individual.
Prior Sales Experience.
Must be awesome at opening doors and getting appointments from a cold start.
Career minded vision.
Excellent Spelling and Grammar skills.
Works well with other employees and is a team player with a positive attitude.
Be able to obtain or currently possess a property & casualty insurance license.
Successful sales background.
Be capable of handling customer rejection.
Previous work experience in sales, marketing, promotions or telemarketing.
Adhering to strict FCC rules, please don't apply if you have any felony related to theft, violence, drugs within the past seven years or ANY past convictions concerning violation of the FCC rules.
If you are motivated to succeed and can see yourself in this role, please complete our application. We will follow up with you on the next steps in the interview process.

APPLY HERE
https://dashboard.idealtraits.com/career/Susan-R-Brennan-Inc/14688597934ORG
In : HIRING (JOB LEADS)
Tags:
7years insurancejobs westhamptonbeach newyork